What do we mean by letting go?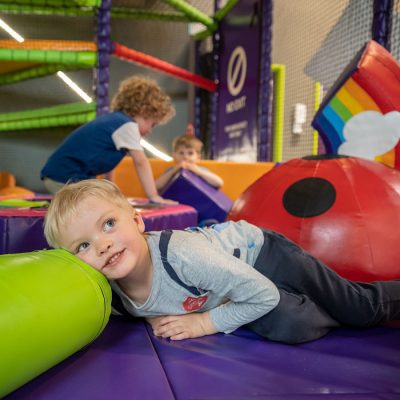 The art of "letting go" – what does that mean? Letting go of negativity, relaxation and unwinding or quite literally, in the case of climbing walls, taking that leap of trust of letting go of one-self to release off the walls.
September is a mixed month of emotions, with the end of the summer and nights beginning to draw in as well as children returning to school, it can be easy to fall into a monotonous routine of school runs, work and general frantic living. Whether we're collecting from an afterschool club or going to the next fitness class, it can be easy to become overrun and forget the art of relaxation, and spending quality time with the family.
Exercise and so much more
Exercise is not only a great way of keeping fit and healthy but it does wonders for our mental health, releasing feel good endorphins, as well as  improving quality of sleep, reducing stress and feelings of depression. Some of the great benefits of climbing at Clip 'n Climb Ipswich, is that it's fun and accessible for all ages and doesn't feel like exercising at all! Standard 90 minute sessions include 1 hour climb time within the arena with access to 46 different and stimulating climbing challenges.
Other than the great physical and mental health benefits of climbing, Clip 'n Climb Ipswich offers a great destination for a family, from a fun, colourful soft play area, fantastic freshly cooked food, Toddler Sessions to Family Tickets. As children edge towards their teens, it can be additionally challenging to find an activity that can suit all ages and that can be done together as a family, and is something which Clip 'n Climb Ipswich really prides itself on.
If you're feeling like "letting go" and want to change your scenery, Clip 'n Climb Ipswich has a brilliant array of term-time sessions including the great Climb 'n Dine offer which runs daily as well all day sessions across the weekend. The walls in the climbing arena are currently the tallest in Europe, standing proud at 10 metres in height – with a super easy to use auto-belay system that lowers you gently to the ground, this may just be the easiest and most fun way of letting yourself go, whether it be solo or with a group of friends and family.
Check out the various climbing sessions pages to see what's on offer!